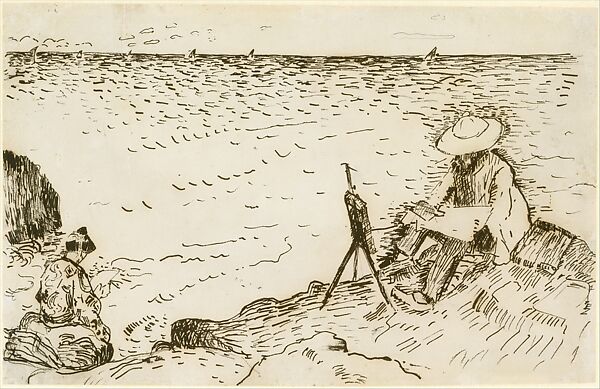 Here is the original which was done by Andre Derain, summer 1905. The picture is of Mattisse and his wife.  It was done on ink on paper.
When I was in art school learning about ink drawing, I chose this picture to work on learning about how the strokes where made. Below is my attempt to copying this picture. I saw that proportion is an area that needs work.
This was a great exercise of learning how to draw with ink and drawing. It was not that easy but I am willing to try this again with other master artists.