For over 10 years, I have had lower back pain. It wasn't one thing that caused my lower back pain.  My problem areas is herniated disc at L3 and degeneration at L4-L5.
Thought the years, I have had to apart new ways to move my body, do daily activities and manage the pain as best I can.  Doing all of these with as minimal use of anti-inflammatory drugs.
Disclaimer: I am not a doctor, physical therapist, nurse. I am just a person who has been battling with lower back pain for years.  I am always looking for tips and tricks on managing back pain. I am writing this post to offer to those of you who have pain in their back looking for ways to ease it.
Here is what I have found to help me with lower back pain.
There are many different creams on the market that I have tried.
Here are my top picks-
Great cream that I use at night before bed. It helps relax the muscles when I sleep. Sleeping is tough on the back so this is a big help. I have used this on a stiff neck and shoulder. Wonderful stuff!
This is great for all kinds of muscle pain. If I am having nerve pain in my back, it will not touch it but it's good for mild back and shoulder pain.
For me, this is good for very mild daily pain and stiffness.
Great for nerve pain and when the lower back is on fire.
Let's talk pillows! I find that my problems with my spine happen a lot during sleep. I am a stomach sleeper which is awful for the lower back. Over the years, I have tried so many different pillows. Here are the ones that I find to be fantastic for the shoulder, neck, and back.
Cervical Pillow Contour Pillow for Neck and Shoulder Pain, Coisum Orthopedic Memory Foam Pillow Ergonomic Bed Pillow for Side Sleepers Back Sleepers, Neck Support Pillow with Hypoallergenic Pillowcase
Ok, I know this might look uncomfortable. BUT, let me tell you that it's so comfortable and fits the neck perfectly.  It gives a comfortable position for the shoulder to have some support. If you have tendonitis, minor tears in the shoulder or love to sleep on your side,  it takes the pressure off the shoulder.  This pillow has been a game-changer for me.  Slowly it has taught me to sleepless on my stomach and more on my back or side.  It took about 4-6 days to learn how to sleep with it.
This is a great pillow to place between your legs for lower back support. It's not to thin or thick.  To read more about good sleep positions for your lower back pain- Slide Show: Sleep Positions Mayo Clinic
This is a much needed lumbar pillow for your driving and sitting needs! Very easy to travel (when you travel again). It gives wonderful lumbar support.
Office Needs
For those who need to work on a computer and have trouble sitting for long periods for time.
Extremely helpful for your back, hip pain-needs.  It gives you options for your pain level needs.
Exercise
Exercise has been a struggle for me throughout the years. My back spasms very easily and nerve pain follows.   Here is the exercise that has helped me keep moving and not get so stuff.
Scott Cole has such a great way of teaching gentle movements.
Gentle Yoga: 7 Beginning Yoga Practices for Mid-life (40's – 70's) including AM Energy, PM Relaxation, Improving Balance, Relief from Desk Work, Core Strength, and more.
Again, very gentle and you can choose how much you want to do.
Pain Management
Acupuncture has been very helpful for managing my back pain and anxiety with daily pain. Here are some good articles about how it can help explain how it helps.
Fashion
You might think, why is she bringing up fashion for lower back pain? Well, shoes and purses are something I have had to make adjustments with.  High heels and low heels have put a strain on my lower back. There are many different sneakers and shoes out there that are made for comfort. Here are my top ones that take the pressure off the lower back.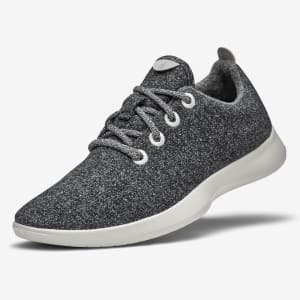 The most comfortable shoe/sneaker for walking and staying on your feet all day. I find they give great support for the lower back. I have been able to do hours of walking with these runners and not had strain placed on my lower back.
The loungers and slippers are also made for comfort!
These sneakers were the ones that I wore for my Italy trips. They are super comfortable and great support.
Purses
I have noticed that when in the past I use larger purses, then I have the habit of putting too many things in the purse. That puts too much pressure on my shoulder, throwing off my alignment.
Now with the use of a smaller purse, I put fewer items in there, keeping my alignment in check!
Again, I am not a doctor, this is just my advice for managing back pain.
I am some of my ideas are helpful to anyone who is suffering from chronic back pain.